Corona spreads in the air due to coughing, sneezing or speaking Center changes rules read new rules
The corona virus is transmitted through airborne droplets by coughing, sneezing, or talking. Experts say that this is where the infection starts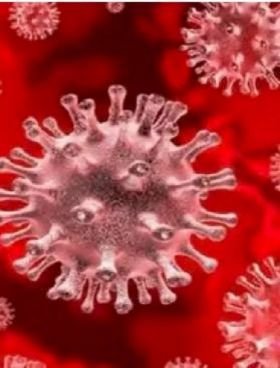 Corona spreads in the air due to coughing sneezing or speaking
Corona spreads in the air due to coughing, sneezing or speaking Center changes rules read new rules
The corona virus is transmitted through airborne droplets by coughing, sneezing, or talking. Experts say that this is where the infection starts
New Delhi: The Union Health Ministry has changed the rules regarding Covid 19. The corona virus is transmitted through airborne droplets by coughing, sneezing, or talking.
Experts say that this is where the infection starts. Earlier research had suggested that the infection was spread by a close person. However, according to the latest information, the virus can stay in the infected person's cough, sneeze or speech from the droplet on the floor or other places for some time. After that, if someone's hand is touched, the hand gets infected by touching the mouth, nose or eyes
"Corona infection by touching the ground or surface"
This new infection is known as foamite transmission. The Ministry of Health of the Central Government developed the National Clinical Management Protocol for Kovid19. That is what has changed now. It said droplets carrying the corona virus could be on the ground or on any surface.
Corona viruses can spread up to 10 meters in the air, playing air is important
An important new guideline has been issued by the Chief Health Advisory Office of the Central Government. According to this, the corona virus can spread up to 10 meters in the air through droplets from the body of the infected person. With this in mind, the experts said that physical distance, cleanliness and playing air are important. It is said that playing air reduces the risk of corona toxins in the air.
When sneezing, coughing or talking, large drops of droplets from the nose and throat fall to the ground, while small droplets mix with the air. That is why masks, physical distance, playful air are suggested to protect against this.