What is Instagram and how to use?
When we hear the name Instagram, photos of celebrities come to mind. He constantly uploads updates on his lifestyle, attire, lifestyle in Instagram. In a way, when it comes to Photo Social Media, Instagram is at the forefront.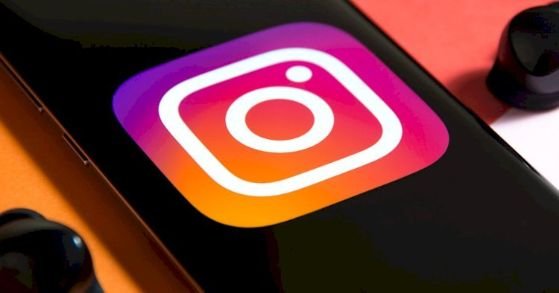 Instagram
What is Instagram and how to use?
When we hear the name Instagram, photos of celebrities come to mind. He constantly uploads updates on his lifestyle, attire, lifestyle in Instagram. In a way, when it comes to Photo Social Media, Instagram is at the forefront.
Not only these celebrities but also politicians nowadays are making good use of it for their election propaganda.
There is no doubt that you are all using Instagram but if you have complete information about it like when it was created, how to increase likes on Instagram, how to get in front of more people, Instagram Stories If you want to get accurate information about many questions like what is, then you should definitely read this article What is Instagram.
I have tried my best to provide you with the best information and I can say for sure that if you implement them in all its forms then you can definitely become more famous in Instagram sooner than your friends.
With these things in mind, I thought why not provide you guys with information about what Instagram is, which you may not know, so that you can find the answers to all your questions at the end of the article. So let's start without delay.
Instagram is a social media app that was launched in 2010. It is produced by Kevin Systrom and Mike Krieger. Who designed it and brought it to public use. Later, seeing its growing popularity, Facebook bought it outright in 2012.
The main purpose of this app was to encourage users to take photos, add filters and write a good caption, post it in your account. Be sure to read here how to make money from Instagram.
By doing this, notifications are sent to all the friends or followers in your Instagram profile. They can like whatever they want. When there are more likes, that post stays on top for longer.
If we compare the previous Instagram with the current Instagram then we will find that the previous Instagram was very simple, there were not many features.
On the other hand, in the current Instagram, you will find many features that did not happen before, along with you will also see more filters, etc. Apart from this now you can also post videos but it also has a limitation.
How to use Instagram
Once you have set up your Instagram account and set up your profile, then you can follow some favorite celebrities, BFFs, co-workers. You can see the number of followers on your profile.
You can also keep your profile private if you want, which means people will first send you a request to follow and only after you approve can they see your content.
Note that if your profile is private then your hashtagged show will not show up in the trending / public page, no matter how many likes you have.
If I talk about Likes then this is what happens when people double-tap your post - a red heart symbol will start appearing on the photo, and a like-count picture will start appearing below which will show that your post How much people want. On the other hand, 'likes' are no longer visible in videos, but view counts are now visible.
You can comment on someone's post if they have not turned off their comment system. You can also turn the comments on your post on or off if you wish.
With it you can share and send a specific post to a friend in a direct message, or you can tag and save a post for later viewing.
What is the best advice for Instagram? You should follow the people you want and whose content you love. Also, if you don't like any more people, you can feel free to unfollow him, but don't think that he will unfollow you too.
If you do not like their content then do not follow them. In addition, Instagram is always bringing something new for the convenience of the users.
How to increase likes and followers on Instagram
Instagram is a very popular social media network. If you are also on Instagram and looking for a convenient method of how to increase the number of likes and followers at the bottom of your profile.
Below I have mentioned some similar tips which if you implement correctly then you can easily increase likes and followers in Instagram.
Categorize your photos with hashtags
If you use appropriate hashtags, you can properly categorize your photos and upload them to Instagram.
These hashtags have the ability to see more users at once. You will also find more likes and followers in your photos.
You can attract people using Instagram stories
Instagram stories are a very newly introduced feature in this social media network. It can work very effectively in increasing your number of followers as well as enhancing the visibility of your photos.
Instagram considers these stores to be great, versatile and a fun method that has been made available to users in front of audiences to create meaningful connections.
Share more engaging content
You can consider this tip as a very convenient method by which you can attract more likes and followers towards your account. When you are sharing something, you have to see if your contents are more engaging or not.
A recent survey found that about 52% of marketing professionals use instagram videos to attract more people to their profile.
So you have to do your own research and find out which is the best time to post content, which will give you better results.
You can organize a contest
If you can organize a contest in your instagram account then you can definitely increase likes and followers in your account.
If you want to get better result in this contest then you can partner with another influencer or business and offer some value added service to your user to the winner of this contest.
Be strategic towards your Comments
The comments that you write in a post in Instagram profile also have a lot of uniqueness, which gives you good and amazing results in long run.
But here you have to be a little careful while writing your comments and make them as interesting as possible, so that everyone who reads it must check your Instagram profile once so that they may start following you. So that they can see your other posts and also like them.
You should also like photos of other users
If you haven't done it yet then you should definitely do it, as it is very important that you also like the photos of your users.
This will make other non-followers interested in you and they can also follow your account. Although a very common trick, it proves to be very effective.
If someone likes an old picture, then at most you will also like new followers, which gives this post an extra boost. After all, it is very useful in increasing the likes and followers of your Instagram account.
Commen in Appropriate Photos