Sambata Holds Nothing Back on Label Debut Release 'Sod Lacharicha Paksh'
The Marathi rapper's first song since the millions-streamed hit "Pinnak" comes via Def Jam India, with a little bit of Hindi in the mix as well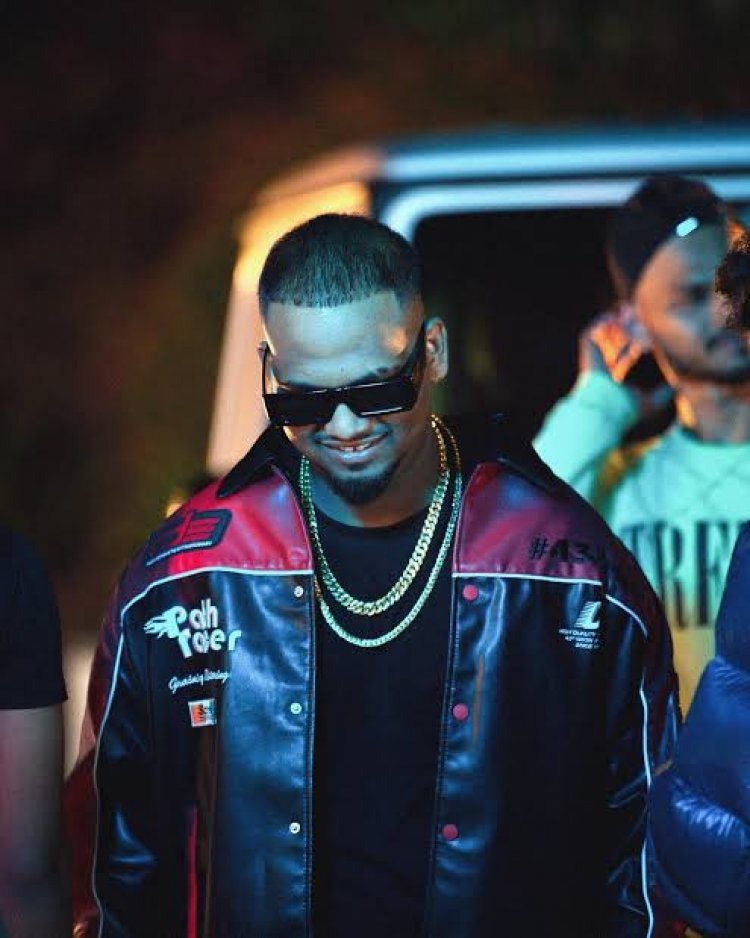 Sambata Holds Nothing Back on Label Debut Release 'Sod Lacharicha Paksh'

The Marathi rapper's first song since the millions-streamed hit "Pinnak" comes via Def Jam India, with a little bit of Hindi in the mix as well.Pune-bred Marathi hip-hop artist Sambata aka Pratham Jogdand flexes his life learnings and fires a warning about his menacing intent on "Sod Lacharicha Paksha." A six-minute song driven by Sambata's loud, raspy and imposing flow and eerie production from Khakiee marks his first release since 2022's "Pinnak."
The latest Marathi rap song – with a little bit of Hindi to boot – marks the artist's first release via Def Jam India, a label that Sambata says he's been following for a while. "I really had my heart set on working with Def Jam so that's why I'm doing it. I've been following their releases from before and a few of my favorite artists are on Def Jam. I've heard so many songs that are on Def Jam so I thought I should also release a song with me. It feels great to work with them," he adds.
Influenced by the likes of Public Enemy, Tupac, Nipsey Hussle and Kendrick Lamar, Sambata just has five singles at the moment but they've already gained him multiple millions of streams on YouTube and other platforms. Songs like "Pinnak" – which also clocks in at over six minutes with nonstop bars – and "Palti Fire" and "Nako Raste Changle" are a testament to his life experiences growing up in Pune.

He says about his process, "I don't think that much. Whatever comes out freestyle, I write down. It's whatever I feel. Even 'Pinnak' I wrote with a thought in mind, it's my favorite track too. But it's not that big a deal, I write what I felt in my heart."
On "Sod Lacharicha Paksh," Sambata encourages everyone tuning in to rise above vulnerability and helplessness. The rapper starts by doling out advice based on his own experiences, referencing everything from fake artists to freedom fighter and revolutionary Babasaheb Ambedkar. The second half sees him delve on the importance of family, something he realized after being in bad company. Among several other things, we get a glimpse of perhaps why it's taken a year for Sambata's new music to come out.
Sod Lacharicha Paksh (Official Video)
The song talks about getting over troubles and ailments and how family remains his first love. But right after that is making music in the studio and drugs. "What's going on in my life, around me, I write about. Among other things, I really like writing about gangster shit and gangbanger shit. I don't like writing about helpless and hopeless things. I make strong songs," the rapper says.
He's aware that making hip-hop music comes with its own set of challenges, even if he has managed to accrue a big following and the attention of Def Jam India. "In some settings where artists aren't given their due rights, that's where you have to apply yourself with dedication. Hip-hop is such a style that it doesn't gain social acceptance very easily and quickly. Because of that, you have to work with a lot of determination," Sambata says.