Alan Arkin: Little Miss Sunshine actor dies aged 89
Alan Arkin: Little Miss Sunshine actor dies aged 89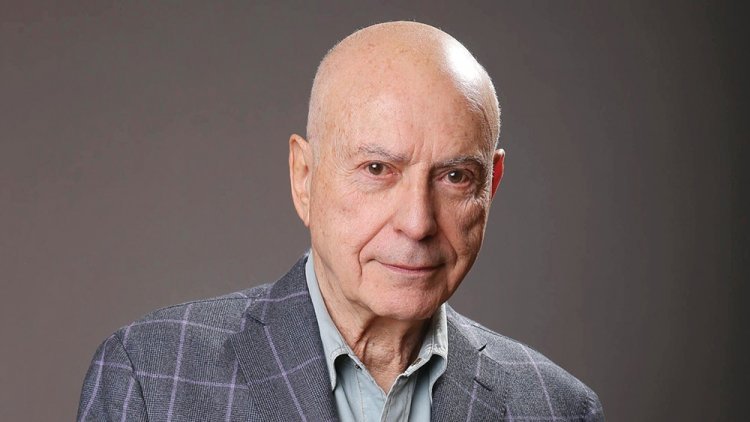 Alan Arkin
Alan Arkin: Little Miss Sunshine actor dies aged 89
US actor Alan Arkin, who won an Oscar and a Bafta for his role as the outrageous grandad in the film Little Miss Sunshine, has died aged 89.
During a screen and stage career that spanned seven decades, Arkin appeared in Ben Affleck's Oscar-winning Argo.
His death was confirmed by his sons Adam, Matthew and Anthony in a family statement on Friday.
"Our father was a uniquely talented force of nature, both as an artist and a man," they said.
"A loving husband, father, grand and great-grandfather, he was adored and will be deeply missed."
Arkin also voiced JD Salinger in the Netflix animated series BoJack Horseman from 2015 to 2016. His co-star in another recent Netflix series The Kominsky Method, Paul Reiser, reacted to the news of his death by tweeting that "a world without Alan Arkin is… not so great."
"I've loved this man from the moment he came on screen in The Russians Are Coming (Whitaker Walt!)," he wrote. "I was 8.
"Getting to know him - and getting a laugh out of him - is a highlight of my life. RIP dear friend."
"I'd answer, 'Which kind is Alan Arkin?' and that shut them up."
He described Arkin as "charming, hilarious, and armed with a flawless [nonsense] detector, he was pure pleasure to be with."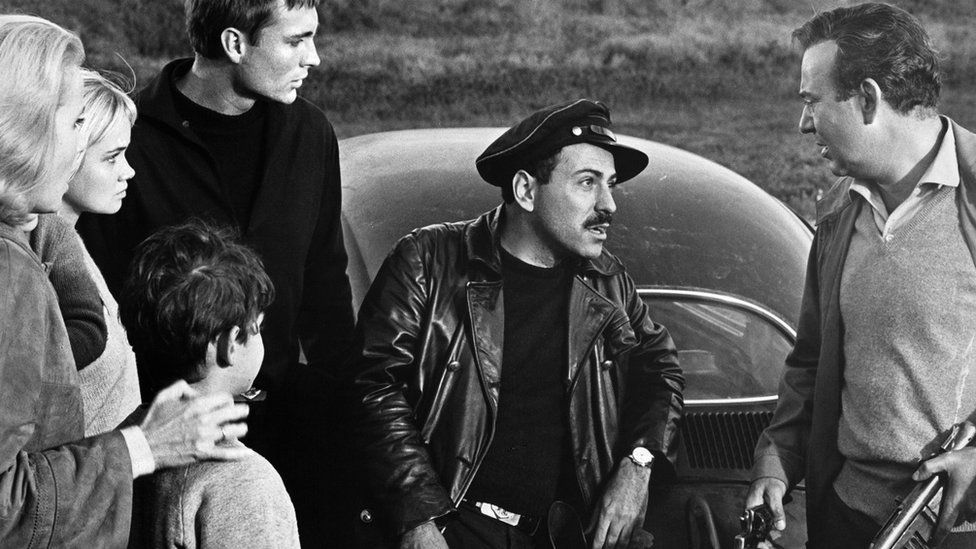 The New York-born and Los Angeles-raised actor, director and screenwriter, known for his deadpan comic timing, had acting lessons from childhood; but actually started out in music, singing and playing guitar in a folk band called The Tarriers.
They scored a top five hit in 1956 with The Banana Boat Song, later made famous by Harry Belafonte.
A college dropout, he moved to Chicago in 1960 and became an early member of the Second City improvisational comedy troupe, which he once noted had "literally saved my life".
His acting career began auspiciously on Broadway, appearing in the play Enter Laughing in 1963, which won him a Tony Award for best actor.
He became famous by appearing in films like 1966's The Russians Are Coming, The Russians Are Coming and then The Heart is a Lonely Hunter, both of which saw him nominated for the best actor Oscar. He won a Golden Globe award for the former, a Cold War comedy.
Moving into directing early on, he was nominated for another Tony in 1973 for his off stage work on the play The Sunshine Boys.
'He's a maniac'
Back on screen, after appearing in Tim Burton's 1990 fantasy romance Edward Scissorhands, opposite Johnny Depp, his performance in 2006's Little Miss Sunshine saw him win both an Oscar and Bafta for best supporting actor.
The tragicomedy centred around members of a dysfunctional family taking their youngest to compete in a child beauty pageant.
In it, Arkin played the foul-mouthed grandfather Edwin Hoover, who goes to live with his family after being evicted from a retirement home for snorting heroin.
He goes on to coach his granddaughter Olive, an aspiring beauty queen, in preparation for the pageant, teaching her how to striptease.
"He's a maniac, but to me he was absolutely believable," Alan Arkin once said of the character.
While the critics loved his work, the actor was never interested in the talk that surrounded him and his films.
"I've never met Oscar Buzz," he joked. "I've heard a lot about him, but I've never met the man."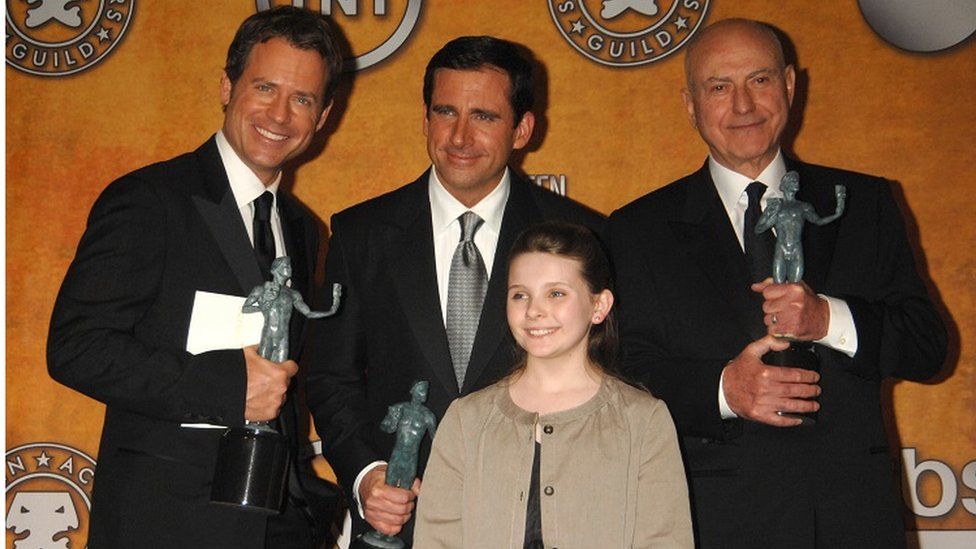 In his 2018 memoir Out of My Mind, he revealed that despite his success as a younger man, he had been utterly miserable most of the time.
He explained how he managed to turn his personal life around through meditation.
In an interview with the Guardian around the book's release he said he'd been an anxious child and that acting, which at times he found to be "torture", had given him strength.
"I had this sense that I didn't exist," he said. "My parents were wonderful people in many ways, but they weren't affectionate. I don't remember ever being touched by either one.
"I felt ignored to the point where I didn't even exist - so acting was my lifeline to not feeling like I was being obliterated. For many years, the only place I felt alive was on stage."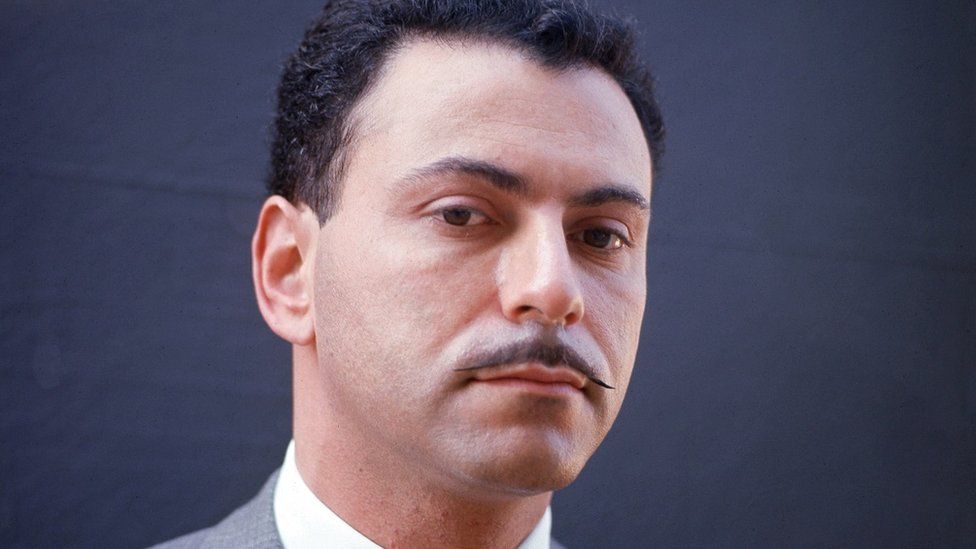 In Affleck's 2012 historical drama, Argo - a surprise winner of the best picture Oscar - he portrayed Lester Siegel, a pretend Hollywood producer.
The film is set during the Iran hostage crisis where employees of the US embassy are held captive and a plan is launched to rescue them involving a fake film being made there.
An enthusiastic reader, Arkin also played Captain John Yossarian (Bombardier) in Mike Nichols' film adaptation of Joseph Heller's satirical black comedy novel Catch-22.
For his TV work, Alan Arkin won Emmy Award acting nominations for shows like Escape from Sobibor, The Pentagon Papers and The Kominsky Method, as the agent of a once successful actor played by Michael Douglas.
The veteran was honoured with own star on the Hollywood Walk of Fame in 2019.